National Entrepreneurship Award Winner Elcoline Group Aims for The Number One Spot in Industrial Maintenance Services
25.10.2018
Yleinen
Maintenance and contracting service provider Elcoline Group has received the Federation of Finnish Enterprises' national entrepreneurship award. Elcoline has steadily gained momentum over the last few years as a result of its assertive growth strategy. The company now employs close to 200 professionals at various contract sites across the globe. The hunger driving this growth is still not satiated: later this autumn, Elcoline will announce its new strategy, under which the goal is to quintuple the current turnover over the next five years, making it an even 100 million euros.
The company, which was founded in 2002 by two young men from Varkaus, Finland, Jere Räisäsen and Jouko Juvonen, has grown organically during the last five years and reached a turnover of 20 million euros after several acquisitions. Elcoline's workforce has also grown by over a hundred new employees over the last few years. The coming years will show the same trend, and the company has set its next milestones at new acquisitions and a turnover of 100 million euros.
The entrepreneurial spirit of Räisänen and Juvonen is still going strong, and the national entrepreneurship award is a truly humbling accolade for the two men. In the past, enterprises such as Ponsse, Genelec, Harvia, and Marimekko have received the same award, so it is an honor to join such an esteemed group.
"We have our dedicated key personnel and everyone at Elcoline to thank for this and for being there first-hand to ensure that our clients—who are essential to everything we do—are satisfied," Räisänen comments.

Skilled and Dedicated Personnel Are Held in High Regard
Räisänen and Juvonen were two twentysomethings when they founded Elcoline to provide electrician services. The path of an entrepreneur felt like a natural choice to both. Now, after 16 years, the company cannot be categorized as a small business anymore, and its operations have expanded towards every branch of the industrial maintenance and contracting sector, including electrician and automation services, both mechanical and machine installations, certified welding, and HVAC contracts. The company also offers IoT-device maintenance and fittings. Elcoline serves, for example, nuclear power plants, oil refineries, companies in the forestry-, maritime-, and chemical industries, as well as mines.
But the road here has not always been easy. There have been disappointments and hard times along the way, and the future of the company has even been uncertain. In 2013, Elcoline lost its biggest client and a key member of the Elcoline team with them, which left the company hanging in the balance. By making bold moves and through perseverance, the company dug its way out and resurfaced, stronger than ever.
"In hindsight, those hardships were the best thing that has happened to us. It forced us to evolve. After that, the whole core team were made partners in order to have a truly committed group of key personnel, we began working as a board, we made a real effort to diversify our client base, and our project-centric business was reshaped to contract-based operations."
The Best Maintenance Partner for Industries
Elcoline Group strives to become a household name as a maintenance partner for industries. The secrets to Elcoline's success include a wide range of services, a strong focus on customer satisfaction, and proficient utilization of new and innovative approaches and digital solutions. The company wants to stand out with its colorful visuals, genuine enthusiasm, and a wholehearted can-do attitude.
"Our main guiding principle will remain the same: we want to provide excellent technical contracting and maintenance services for the industrial field. We also want to come together to build a company that has the happiest employees and the most satisfied clients. In other words, a company for which people want to work and to which they want to commit for the long run. A place of work where everyone can be their true selves, reach the next level on their own path, and receive support and encouragement in doing so."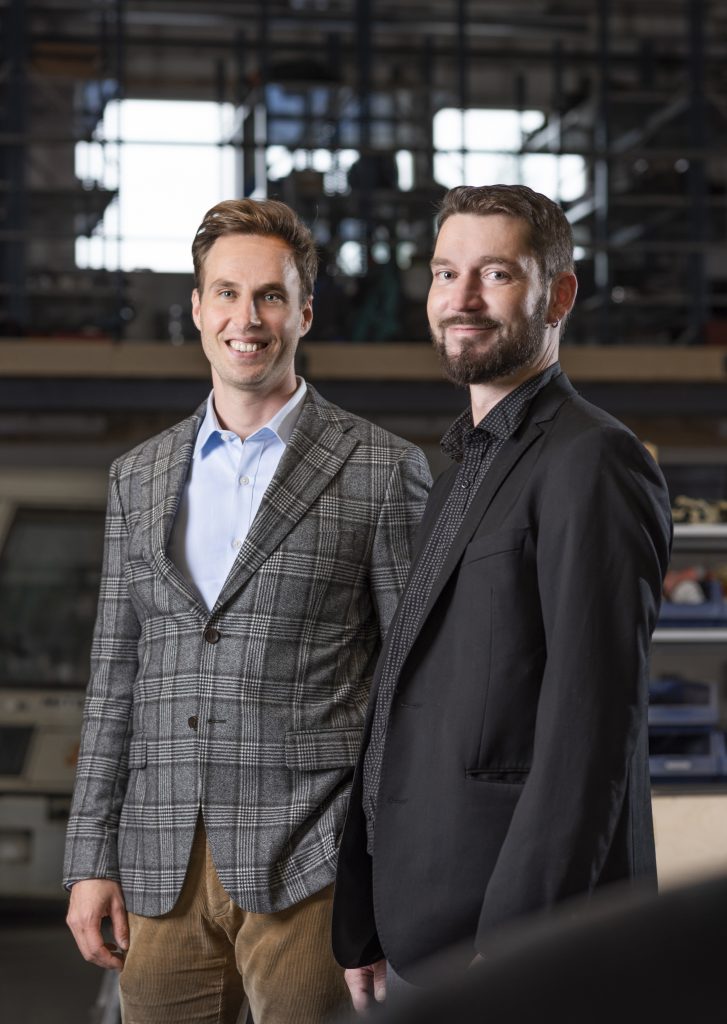 Photographer: Esa Siltaloppi
For more information:
Jere Räisänen
Director of the Board
tel. +358 44 5599 144
jere.raisanen@elcoline.fi
www.elcoline.fi
Elcoline Group is an industrial maintenance and contracting enterprise, which was founded in 2002. The company provides, for example, electric and automation installations, HVAC installations, instrumentation, welding services for pressurized pipelines, mechanical maintenance, and design and consulting services for the aforementioned fields. The group's operations are divided into four operative subsidiaries: Elcoline Plant Service Oy, Elcoline Construction Oy, Elcoline Piping Oy, and Elcoline Oy. Our clients include international industrial enterprises in mining, the chemical and petrochemical field, pulp and paper, electricity generation, the maritime industry, metal, and construction. We employ around 200 professionals at our contract sites across the globe. In 2018, our turnover will be approximately 20 million EUR.